Ha Long Carnival is a featured art choir of the beauty, culture, tourism and people of Quang Ninh.
With joyous music performance, attractive dances, colorful and parkling firework of the coastal city, Ha Long Carnival will bring tourists unforgetable experience Joining Ha Long Carnival, tourist will not only have a change to watch and enjoy, but they can also merge themselves into the crowd who are intoxicated with the bustling dance of the carnival.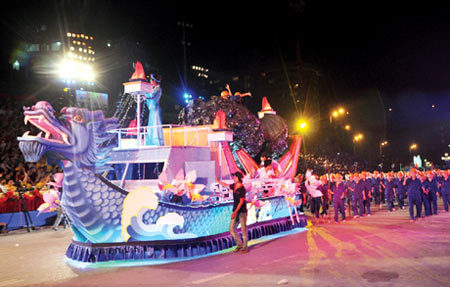 Ha Long Carnival is often held on April 30th and May 1st every year. Since the carnival was first held until now, it is expected by many people, attracting the participation of the lot of tourists in an outside the province.