Tra Co Beach (Mong Cai, Quang Ninh) is one of the longest beaches in Vietnam with about 17km of coastline bow bending, stretching from Cape Sa Vi (first place national points) to the Jade Mountain (points Tra Co peninsula's end).
      For romantic souls, Tra Co beach is also known as the "beach lyrical" with casuarina forest green strip, morning glory flower beds adorned grows rampant sea, breeze dreamy purple flowers. Is the most beautiful at dawn gradual overhanging the sea, dazzling scenery as certain artist hand paints glamor colors.
      Separate from the city due to Tra Co beach area is always cool, passionate sea flavor, quiet space and also wild bold. Tra Co beach is wide sloping, sandy make smooth, ideal for fun, immersed in cool water; or walk barefoot, listening to the melodious tune of the sea to see the strange peace came.
      Restaurants, hotels and many Tra Co beach should not be hard to choose where to rest, enjoy fresh seafood such as eel, snail, surface appearance, shrimp, squid and crab especially delicious famous Tra … with an affordable price. Or want more rustic, you can pick up to buy at the coast when a boat fishermen on. As for luxury travelers, the resort and golf course stretching part Vinh Thuan Tra Co beach would be suitable accommodation.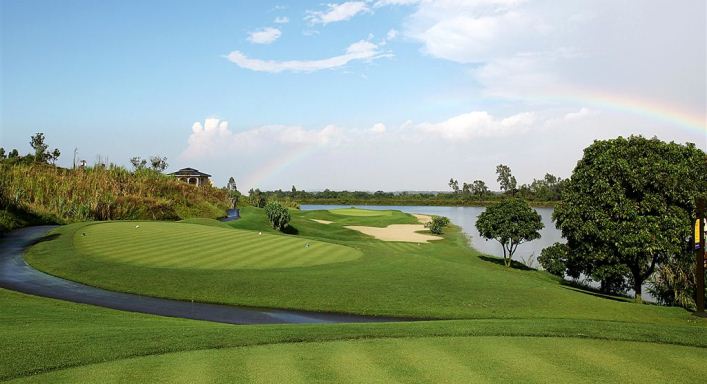 In particular, according to the travel experience Tra self-sufficient, if coming here from March until the end of the 6th lunar month every year, you also have the opportunity to take a trip at sea by night squid fishing rafts, life experience stupid. Although this activity is only spontaneous, but promises to be an exciting experience at Tra Co beach.
      In addition, travel in Tra Co beach, you can combine visiting the fascinating relics like: Parks Cape Sa Vi's built and unique appearance (which marks the beginning of the national sacred place spiritual), Khanh Van Linh pagoda with over 50 precious ancient statues, tombs have most massive scale of Quang Ninh, Tra Co church architecture deep stone moss, or arrived late shaped beach so pages…
Source: vamvo.com