Halong mention it is not only known for the simple natural beauty, scenic grandeur gained worldwide recognition. That consumers remember specialty fried food here is price. So why is that rolls back prices Halong hand tastier fried squid other regions!
Grilled prices Halong hand made 100% from cuttlefish
      Unlike the fried squid in other regions, spring rates Halong hand made 100% from the newly fresh cuttlefish catching on, but not the other inks doped as squid, cuttlefish tomorrow, … as do many other regions. But if not, it's just that the cuttlefish is not a problem, the most important thing is the cuttlefish are caught from the waters of Ha Long. Halong is sheltered waters, and there are many dong moss should squid here tomorrow are very thick, very tasty meat eating ink for ink rolls should do even better. This is crucial to the level where delicious patties than that of other regions.
       It was recorded that, in Halong City today, as before with 1 chef who was forced out of the French ship, during a cook, he learned how to make hand-ball price. This way he found that extremely tasty squid patties, so when the country is peaceful, he had brought this on recipes passed down to descendants. And currently, in Ha Long, his grandchildren are still traditional secret there. From this recipe, which now rolls a day Halong ink is much loved.
       Of food fame extends far beyond the international level. This is not just something to be proud of Halong people but also is proud of the whole country of Vietnam. Also because of this, which now rolls the ink is considered the No. 1 choice to go courtesy to offer our beloved boss or family member
      Grilled food prices Halong other hand how Grilled squid Halong other eating fried squid with the other regions in that:
+ Grilled squid eating Halong we will feel the crispness, chewy squid fin closely, you trim the meat caoutch cuttlefish as well as stronger taste of the dish.
+ Grilled squid Halong though not fried or fried ripe, the patties are always smells very attractive, very pleasant.
+ Grilled squid from Ha Long to taste colors are very attractive. Outside the yellow lean patties as spreadable honey, aromatic white inside flesh colored, the ink again.
+ Although the ink holding Halong patties very light compared to other ink rolls but very special eating meat again, to make meat.
+ Halong ink rolls can be processed into many delicacies, it's good food, including soy indicates no guideline or fever are indescribably delicious.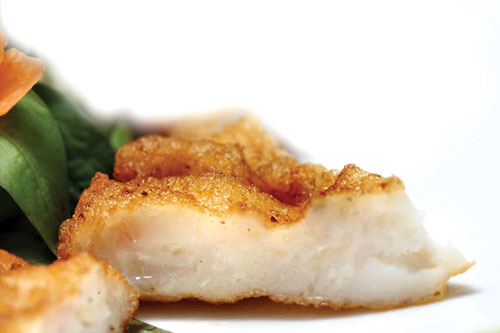 From the above reasons that rolls Halong ink was voted the best 10 specialties and only in Vietnam. Besides, in Vietnam there are many other popular specialties today such as ink a sun Cua Lo, Hai Duong flies, dry ink Co, ostrich meat, ….